So the morning started off very rudely at 6:45, normally it would have started at 6:30 but I'd set the alarm for 6:30PM after the power out, so a good job I woke up. Took Sasha to day care, Dillon howled. Went back to bed.
Delivery lorry arrived at 9AM promptly, and delivered the arcade cabinet on a normal 2M palette. It was all wrapped up fine, so got it as far as the driveway. There was no-way Jamie could help me lift it, so he gave 'Game of Thrones' boy a call. He tootled over in his pram. We had to take it in sideways as it wouldn't fit through the door. But after some extreme manoeuvres it was finally in place. We unwrapped it. What a thing of beauty.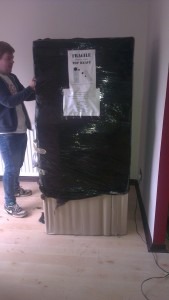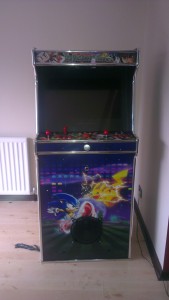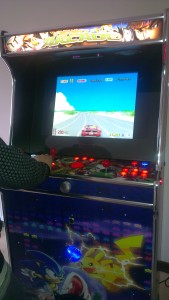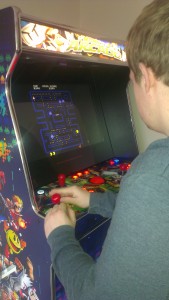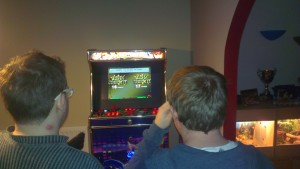 Really really pleased with it. I had to start work, so I let them play with it. It was already loaded with about 4,000 games. Has a steering wheel, pedals, light guns, the works. The most important thing was that it contained 'Space Harrier' & 'Dragons Lair'. I went to work. Had lunch, picked up Sasha.
I even went to pump. Did a bit more work. Then finally sat down on the fancy new stools to play it. Had a great time, ate pizza, a few beers. Went to bed happy for once.
Think I'll do the living room next….